Our Team
This is the team behind Sniffers Pet Care, below you can find out more information about what they do and how they help you and your business.
Having joined the business in 2017, Simon Brown has been the CEO of Sniffers Pet Care since 2022. Having spent over a decade working in financial services at Lloyds Banking group, Simon brings multifaceted expertise to Sniffers, broadly encompassing cost management, program management and strategic marketing.

At 31, Simon became one of the youngest Head of Functions at Lloyds Banking Group, eventually going on to serve as Head of Analysis on a £700 million simplification programme, focusing on programme efficiency and cost-management. This experience at LBG has leant itself immeasurably to Simon's impact at Sniffers.

Under Simon's strategic guidance, Sniffer's has successfully launched its first in-house brands, 'Buffalo Natural Dog Treats' and 'Walter Smith', across independent and national retailers, ultimately underpinning an impressive 31% CAGR between 2017-2021.

Having triggered an MBO in 2022, Simon officially took on the role of CEO, and continues to drive the long-term success of Sniffers through brand innovation; as of 2023 Sniffers launched it's new flagship natural dog treat brand: NAW (No Animal Wasted).

Outside of work, Simon and his wife Vicki are happily kept busy by their two young daughters, he is also heavily involved at Heath Rugby Club as Treasurer.

Joe Shipman serves as Sniffer's Chief Operating officer, overseeing the complex operational side of the business. Broadly speaking, this covers HR, Health & Safety, logistics, procurement, quality control, production, facilities and customer service.

Joe joined the business in 2019 as Operations Manager and has since supported Sniffers through a period of rapid growth. Since joining, employee numbers have increased from five to 40, sales have increased x4 and Joe has overseen a move from our previous small site, to our current 22,500sq ft unit in Elland. Joe accepted the role of Operations Director in 2021, before stepping up as COO in 2022.

Prior to joining Sniffers Joe studied at Leeds Beckett University before spending the best part of ten years overseas, working across three continents in the tourism, education, and retail sectors, developing a broad knowledge of differing approaches.

Away from Sniffers, Joe spends much of his time with Sniffers' office dog Lily, getting to the beach at home or abroad, snowboarding and occasionally turning out for his local rugby club.

Peter Harrison is the serving Chief Financial Officer for Sniffers Pet Care, responsible for managing the overarching financial position of the company. As well as overseeing P&L, cash management and balance sheet and payroll, Peter's responsibilities include a range of vital commercial activities, including product costing and contract negotiation.

As CFO, Peter brings his wealth of experience, working closely with Simon to identify opportunities and set the strategic direction of Sniffers, as we continue growing into one of the largest suppliers of natural pet treats in the UK.

Having graduated with a 1st Class Honours degree in Accounting and Finance, Pete gained a place on the accelerated graduate programme with Asda where he qualified as a Chartered Accountant with CIMA. Following numerous roles within ASDA, he has since worked in senior positions leading large teams across a number of companies, mainly within Retail and Manufacturing (Sopra Steria Plc, Morrisons Supermarkets Plc, VictoriaPlum.com, Arriva Bus Plc).

Having spent much of his time playing rugby and travelling extensively, Peter now enjoys family time with his Fiancée and their 21-month-old daughter.

say hello to the rest of the team
team sniffers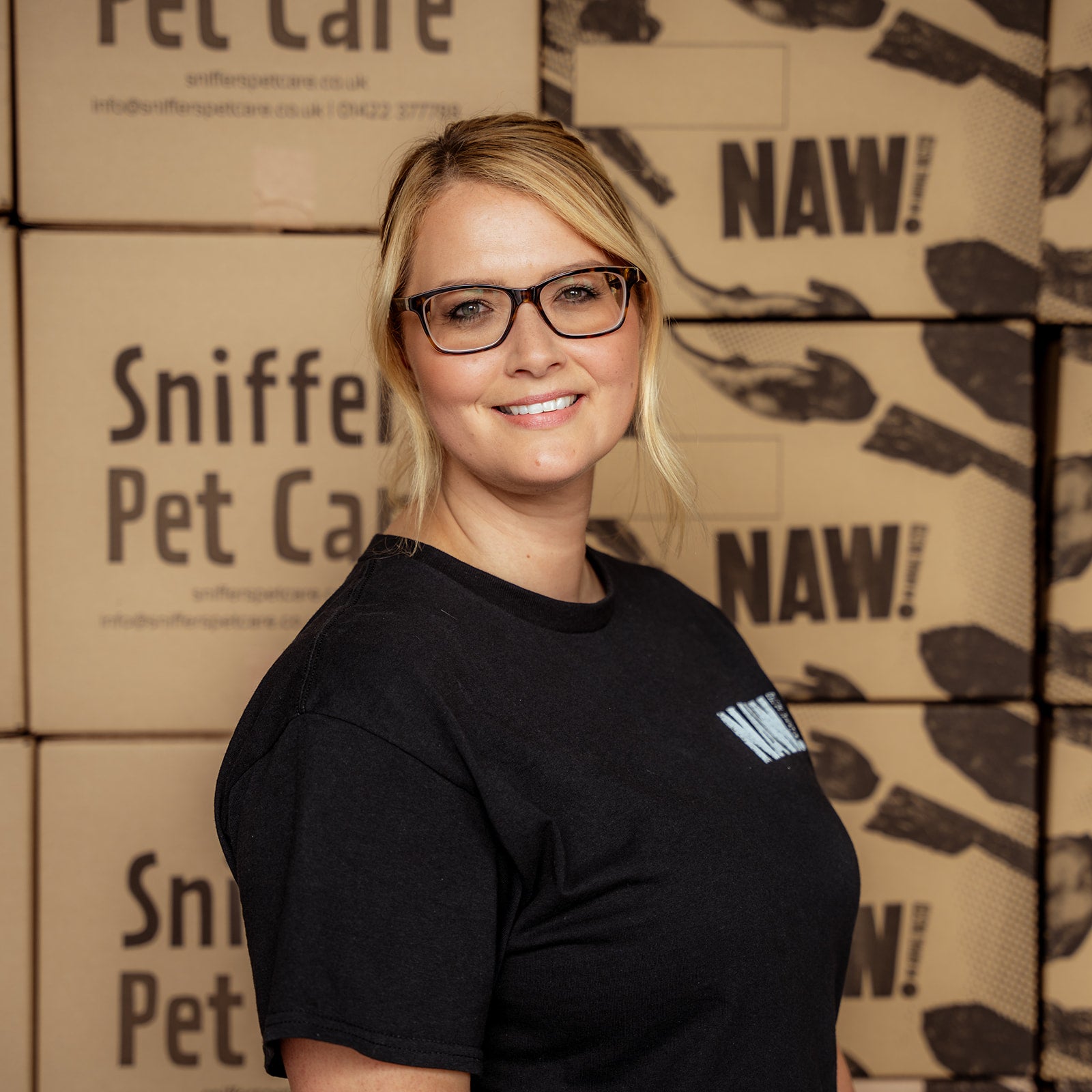 RACHAEL BANCROFT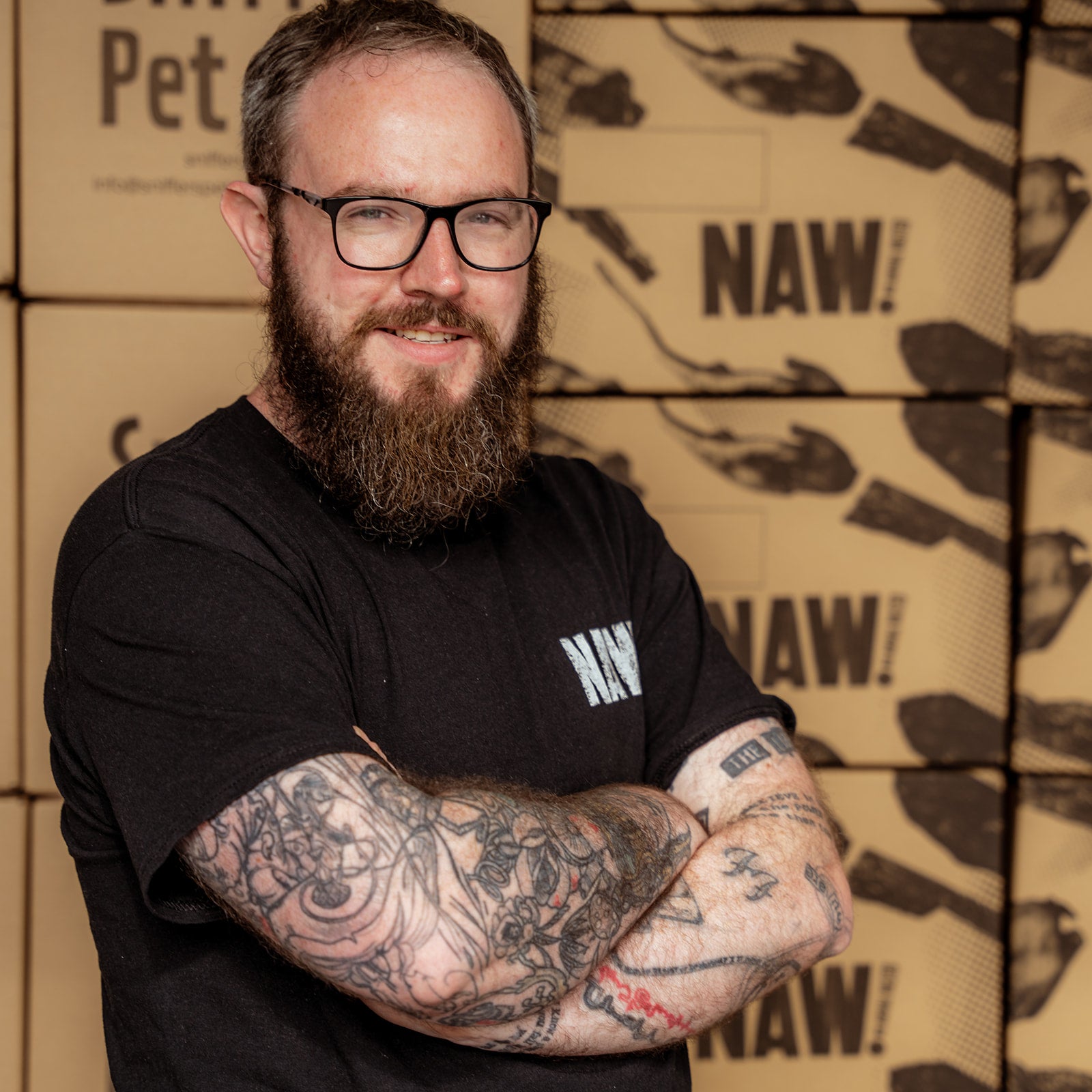 JAMES GIBBONS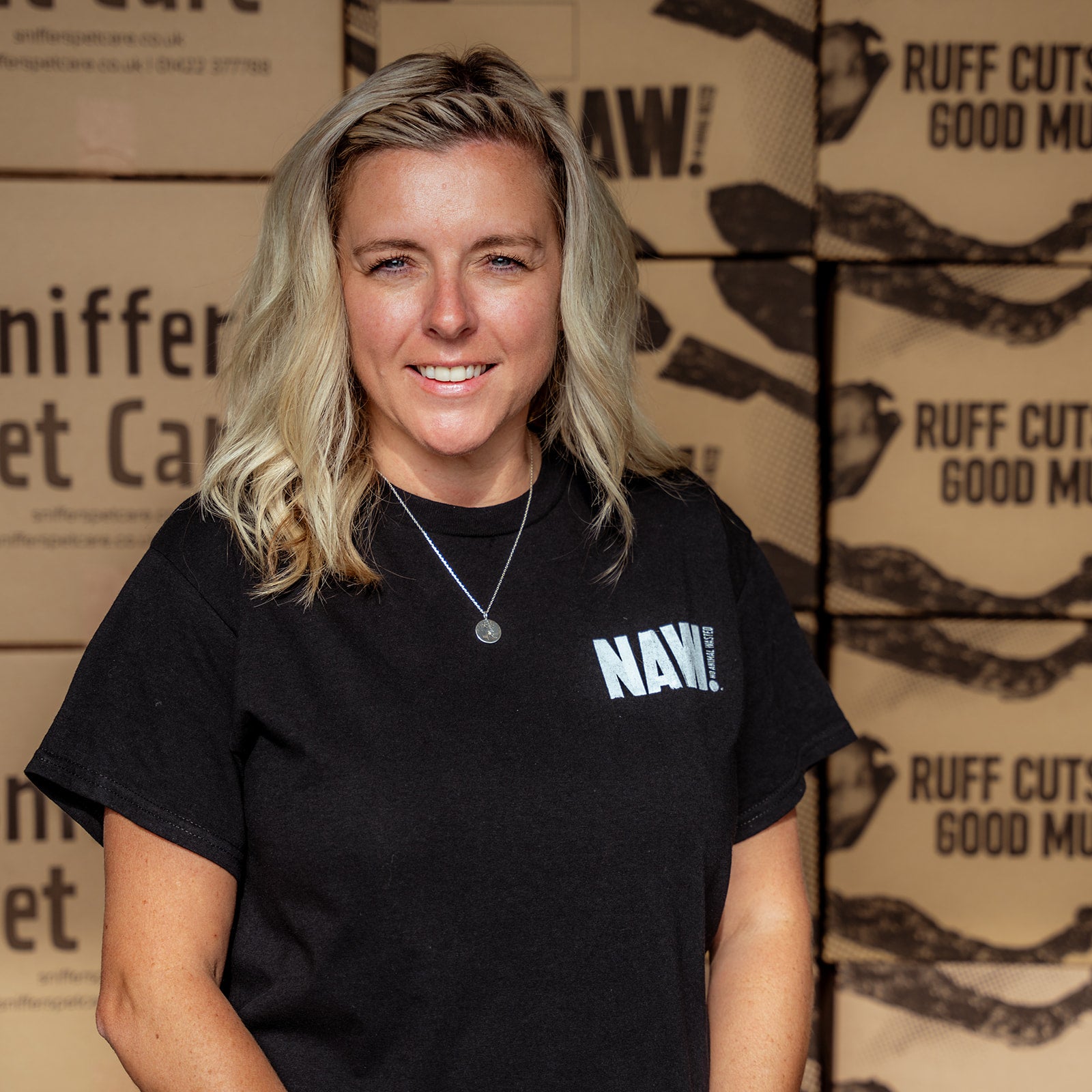 EMMA LE GROS CLARK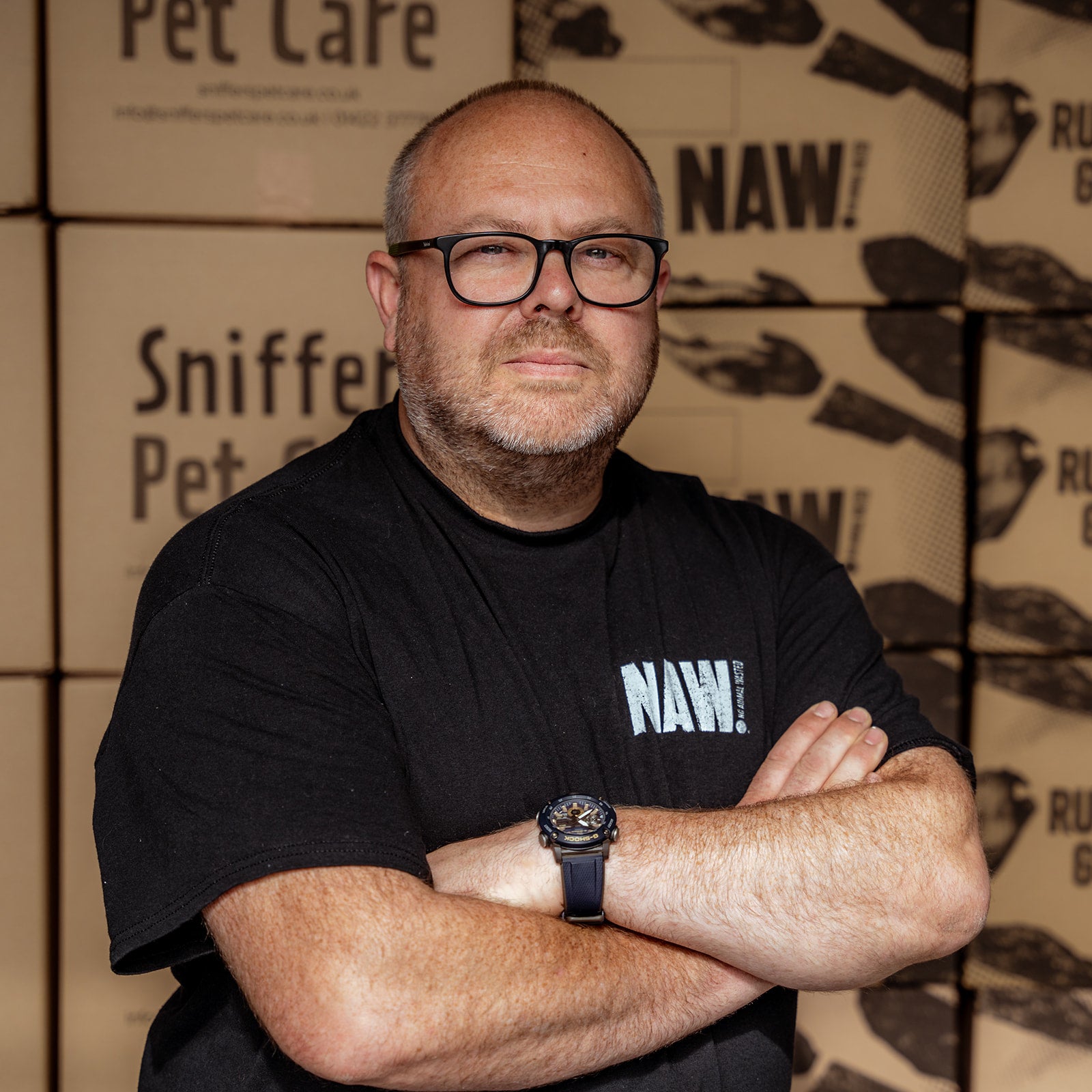 Mark Mattock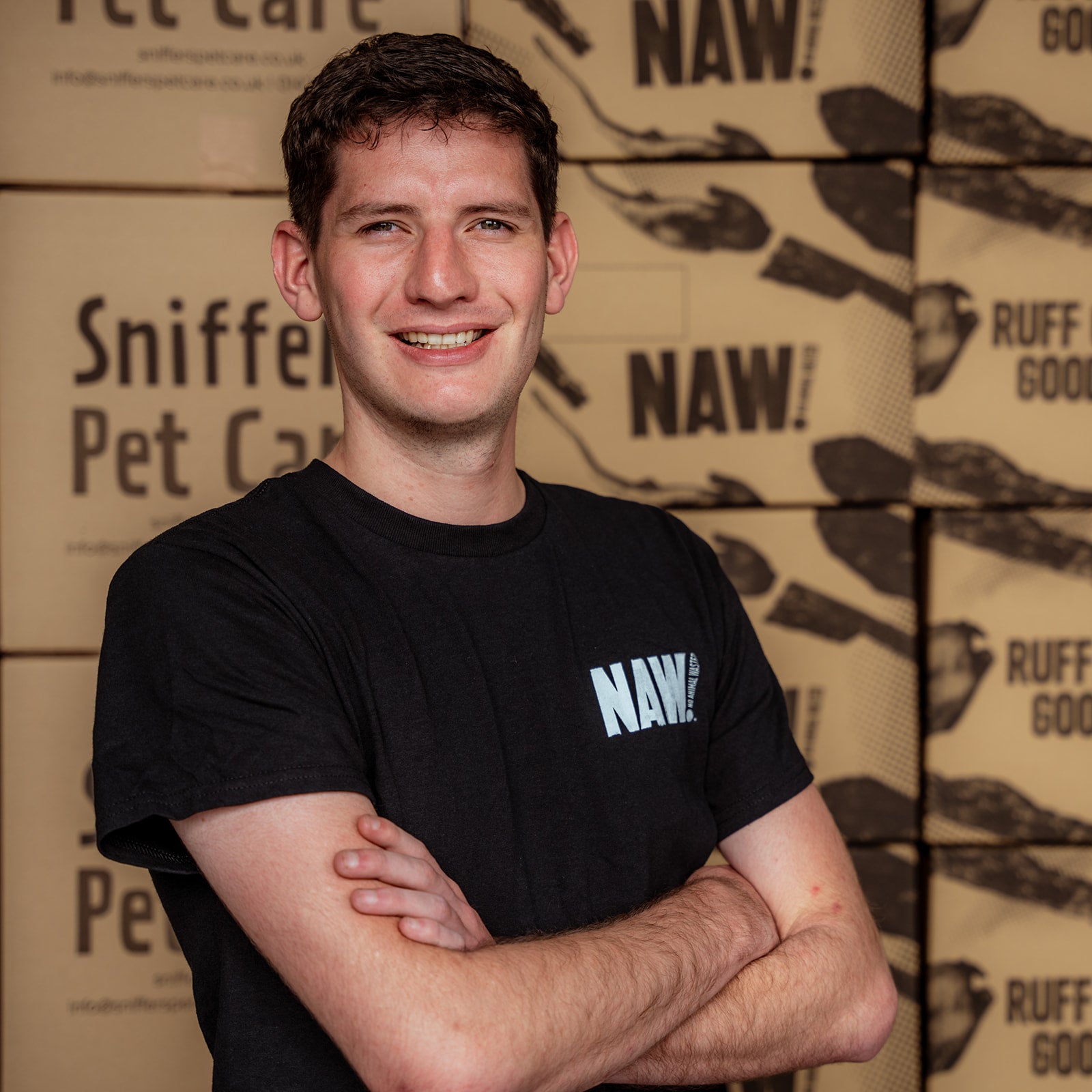 JAMES KING
Strategic Marketing & Business Growth Manager
Stephen Hare
Business Growth and Brand Executive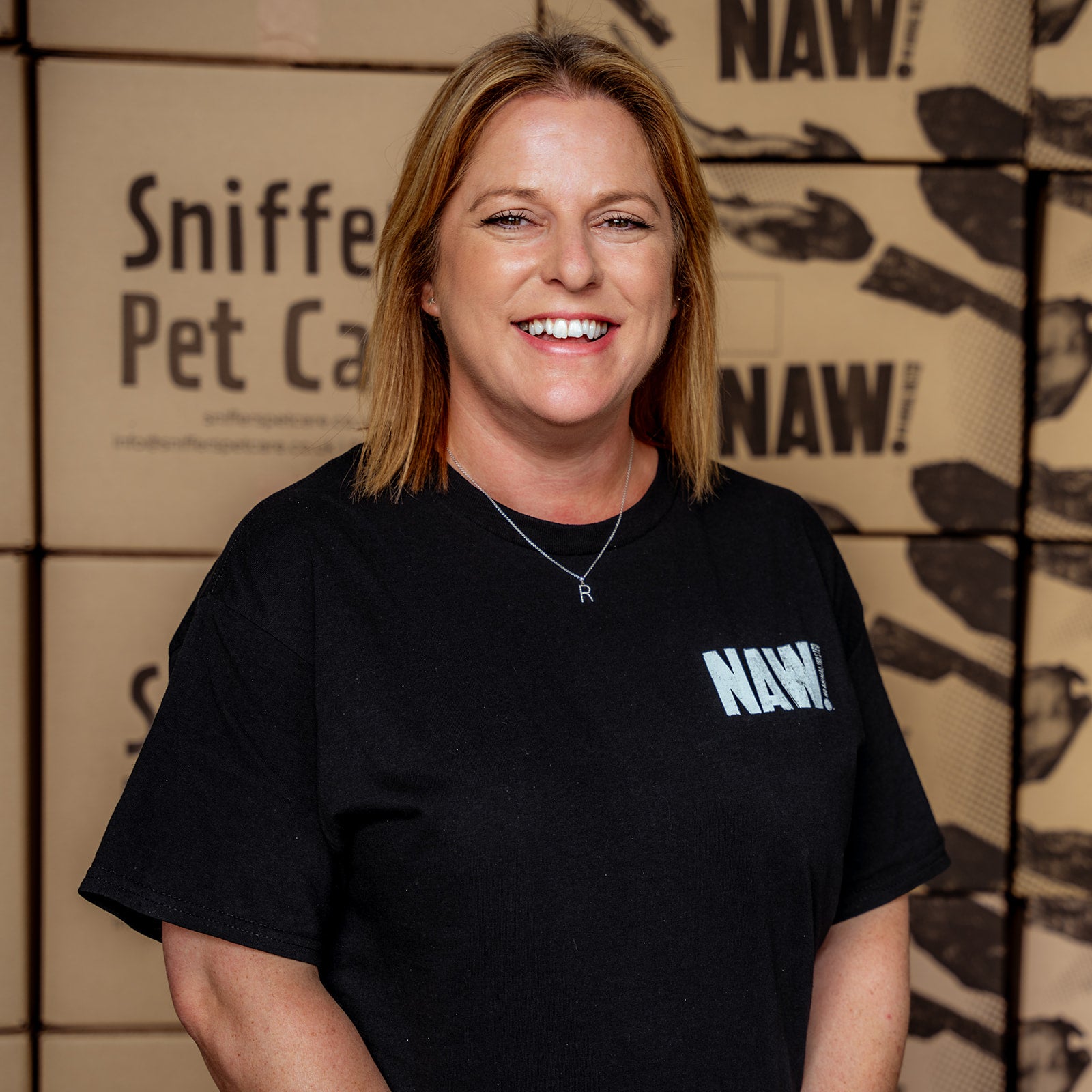 Rebecca Blackmore
National Account Executive