About Us
Based in Halifax we have a clear strategy to provide our customers with the value, service and variety of products they need to be successful. Over the last 5 years we have sourced and developed a range of high quality products that stand out within the marketplace… and are delivering results for our customers with double digital annual growth. 
Sniffers story starts in 1972, amongst the hustle and bustle of Manchester's once notorious Tib Street. Since then, the business has passed through 3 generations; in which time we've been shop owners, market traders, distributors, suppliers and buyers. 
Throughout our 50 years in the Pet Trade, we've learned a lot of lessons. It certainly hasn't all been smooth sailing, but, through a lot of loyalty and determination we've turned one independent pet store in Machester, into one of the largest independent pet treat suppliers in the UK.
Whilst we're very proud to work alongside the UK's biggest Pet retailers, there's one thing that can't be overstated; the significance of our relationship with the independent market. The sound of the till bell ringing behind the shop counter, the smell of Preston Market and the vibrant Saturday shoppers, from Manchester to Barnsley, that's what has shaped us. We wouldn't be here without it and we want it to thrive. We'll always avidly support it, it's in our blood.

As we now set our sights firmly forwards, the principles that have anchored us through half a century of business remain central to our decision making and everyday operations. We're the same Sniffers, we're just building towards a different vision: brands for the future of Pets, People and Planet.
SNIFFERS HISTORY
1972
The Brown family purchase 'Walter Smith Ltd', a Pet Shop on Manchesters thriving Tib Street. Since the 1800's, this eclectic part of the city has been intimately associated with animals, and will always be our spiritual home.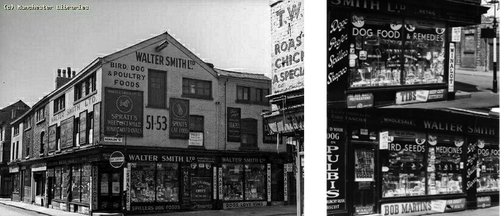 1990's
One store on Tib street has grown to seven stores across the M62 corridor. Our locations include Preston, Bradford and Barnsley.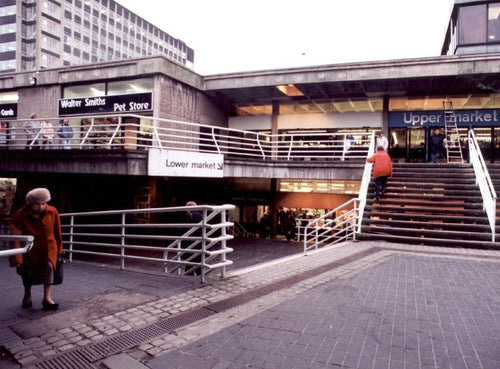 2000's
The business pivots from retail to distribution. We take a storage unit in Milnsbridge, Huddersfield. Monsterchocs and Vitapol play a huge role in our brand portfolio.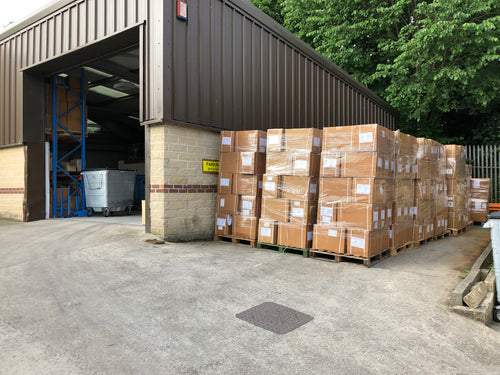 2011
As always, we attend Interzoo Nuremberg, the world's largest trade show for pet supplies. After spotting an opportunity with 'Bow Wow Dog Snacks', and a huge pitch to the family that owned the brand, we secured rights as the sole UK supplier of Bow Wow. Now to take it to market.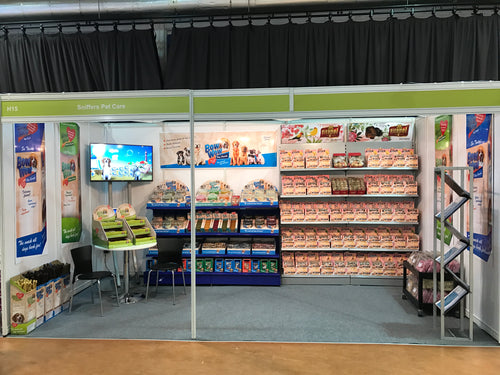 2016
Having already proved a hit in the independent market, we successfully get Bow Wow into every store of the UK's largest pet retailer. 
2017
Having spent 11 years working in financial services for Lloyds Banking Group, Simon leaves a very successful career to join the business. He can just about wrap a pallet. 
2018
Having figured out the pallet situation, Simon see's a market opportunity and chance for Sniffers to launch their own brand for the first time. After a trip to India, a few too many late nights and lots of negotiation, 'Buffalo Natural Dog Treats' is born. Sniffers are one of the first companies to bring Buffalo protein dog treats to the UK market. 
2019
Joe gets back from Australia and is unsure of his next move, Simon asks him to help out in the warehouse. Turns out he's a natural with pallets; Joe officially joins Sniffers to focus on Operations as we move from Milnsbridge to Cooper Bridge. 
2020
After the initial interest in the 'Buffalo' products, we launch a second brand. 'Walter Smith' is brought back, as a nod to our past and a means to extend our product offering. COVID hits. Simon and Joe spend a worrying two weeks as business grinds to a halt. Eventually, the orders start to flow, and COVID changes dog ownership. The Pet market booms. 
2021
We move into our current 22,500 square foot warehouse space in Elland, Halifax. Employee numbers go up to 17. Buffalo Natural Dog Treats makes its way into the UK's biggest pet retailers.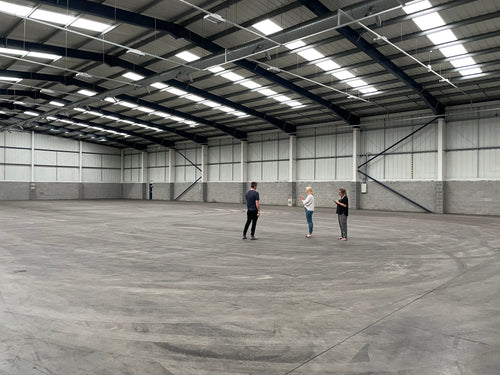 2022
Employee numbers go up to 30. Having made a splash in the independent market, our Walter Smith brand launches in the UK's biggest pet retailers. 
2023
Employee numbers hit 40. We get a fancy new machine on our packing line. We've noticed another market opportunity; the changes COVID has made to the Pet Market are here to stay. Behind the scenes we've been working closely with Robot Food, a branding agency in Leeds, to put together our next big move. Our new Flagship brand launches: NAW finds it's way onto shelves around the UK.